Industrial businesses
Creditro provides accurate credit ratings and predicts bankruptcies, so you can make profitable decisions and avoid economic risks.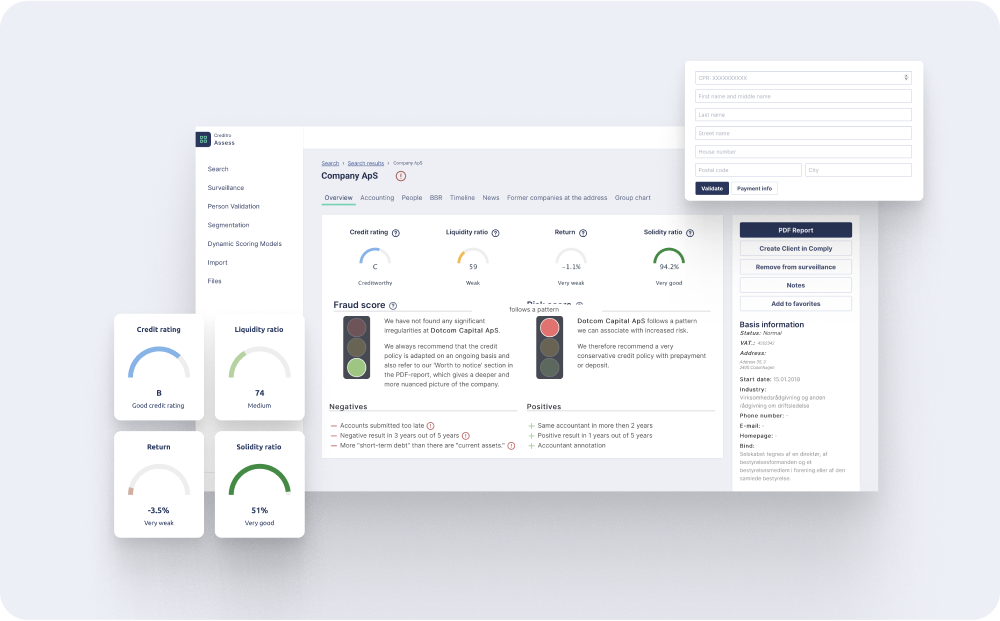 Creditro Assess
Automatic credit assessment and bankruptcy notification
Make informed decisions and be notified of bad payers, bankruptcies and fraudulent companies and avoid losses, debt collection and wasted work hours.
Creditro Comply
KYC Compliance made fast, secure and systematic
Everything gathered on a clear and user-friendly platform. Documentation always in accordance with applicable legislation.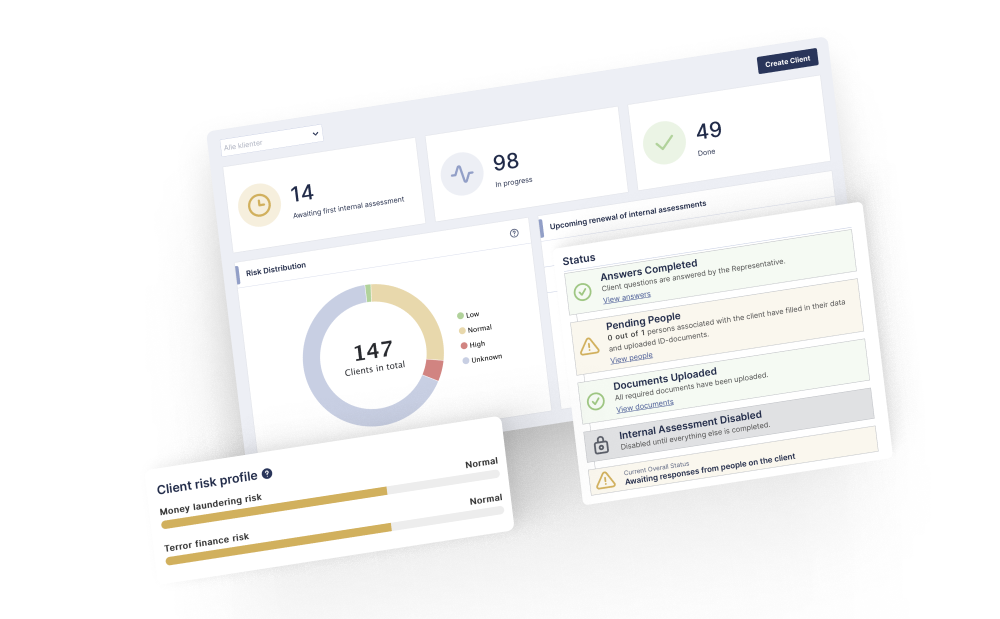 Save time with
Creditro's innovative automation software
Our software is designed to facilitate your everyday life as a industrial company and make it easier for you to do your work.
Credit assessments
Avoid credit loss, and poor payers
Accurate credit assessments can be vital for your business. Updated and reliable credit information is your shield against fraud and poor payers and also means you can start a new company with appropriate terms of credit.
Predict bankruptcies
Predicts 2 out of 3 bankruptcies
With prior warnings of bankruptcies, you can act ahead of time and minimize your losses. Our customers receive daily alerts in their inboxes or through their ERP/CRM systems.
Predictive analytics
An effective tool making you cutting-edge
Our platform gives you one single access point for all your clients in one platform. It is a solution with many functions without the downtime and therefore provides real-time data.

We also utilize predictive analytics, so you. are always ahead of the game against fraud and can minimize your losses
Risk assessments
Creditro helps with risk assessments
Creditro is an intelligent software platform that provides preliminary risk assessments. Creditro makes automatic credit assessments as well as the ability to predict bankruptcies.
What Our Customers Says
Trust in Creditro's expertise to review, onboard, and monitor customers, with countless large corporations already relying on our platform for streamlining their KYC processes.
Let's find the right
solution for you!
Creditro helps businesses save time on demanding KYC/AML processes. Book a demo where we will walk you through our solution tailored to your company and its specific needs.