Taking charge of compliance - and gaining valuable credit reports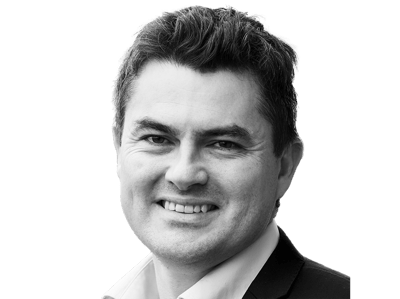 The 'Know your customer' - proces' has lagged a bit, ADMK's director, Auditor, cand.merc.au, Kenneth Sørensen, gladly admits. Through the trade association Cereda, the accountant came across Creditro, who, since September 2021, has been automating their KYC/AML process.
Know your customer, money laundering documentation, new bookkeeping law - there is a lot to keep track of, and it is not strange that several companies lag behind. However, it is a thing of the past for the accounting firm ADMK, which has automated its processes.

"We have become much sharper at obtaining the right information for all our customers so that we are also ready for a potential inspection," says ADMK's Director, Auditor, cand.merc.aud, Kenneth Sørensen.
Taking charge of compliance
ADMK assists all companies and industries and provides advice and accounting assistance to private and small and medium-sized companies throughout the country. Their competencies extend widely across the audit line, and compliance is vital with the many diverse clients.

"There is no doubt that for us smaller bookkeeping companies, we have probably lagged a little behind in getting a handle on this to know your customer and money laundering documentation," says Kenneth Sørensen and adds:

"We've gotten a lot better at our compliance, and then we've also got some pretty cool credit reports on our customers for internal use, so that's a bonus."
Cereda became the gateway to the collaboration

ADMK is a member of the voluntary trade association Cereda for accountants and accountants who are known for quality and high professionalism. It was through that association that ADMK first became acquainted with Creditro.

"The reason we chose Creditro's solution is that we're a member of this working group called Cereda, and that's the way through that we've got recommendations on Creditro," says Kenneth Sørensen.

He explains that he came across other services on his way around the market, but he is glad that it became Creditro.

"I would recommend it as being a good and user-friendly solution. I also think it's cheap for the service we get, so I can only recommend Creditro to others."