More than 450 companies have made the secure choice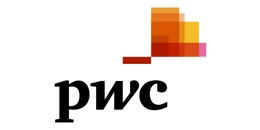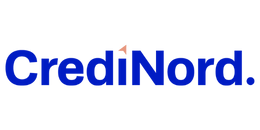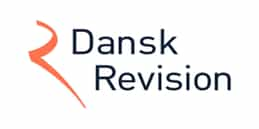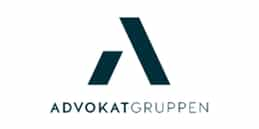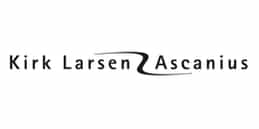 Track scammers and bankruptcy companies
Creditro Assess gives you automatic credit ratings - across countries. We anticipate and warn about the bad payers, predicts 2 out of 3 bankruptcies and designate 9 out of 10 fraudulent companies - so you avoid empty pockets, debt collection, and wasted working hours.
Creditro Assess gives you information based on real-time industry data and market insights, so you can make informed decisions
Save valuable time
Automating credit scores frees up time and resources that you can spend on scaling your business.
The secure choice
Assess identifies 9 out of 10 fraudulent companies and 2 out of 3 bankruptcies. Thereby you can ease your mind and spend time on your customers.
No surprises
One access point to information in Scandinavia delivered in real-time - no delays.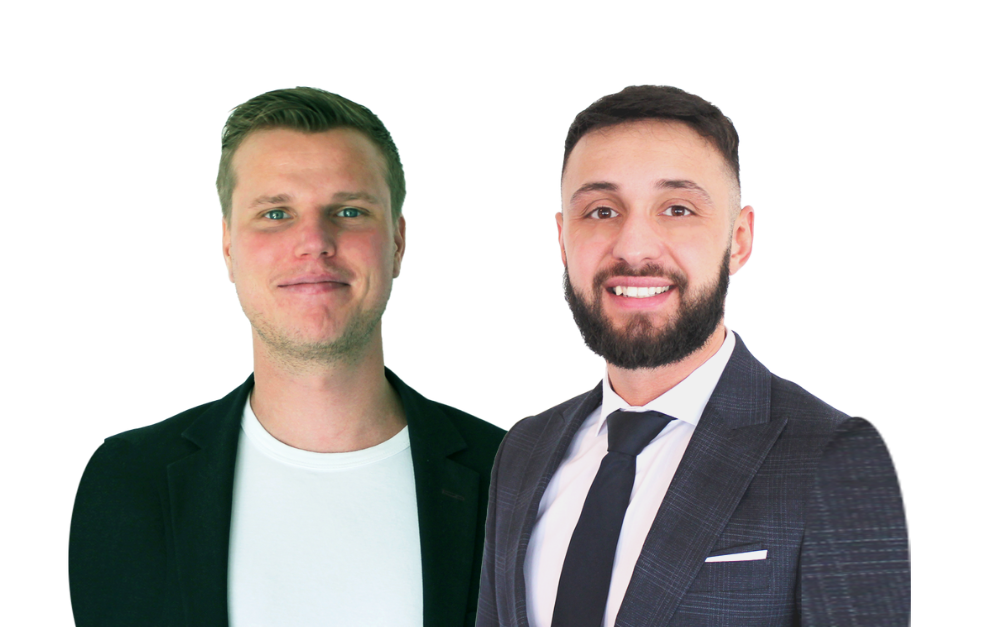 Let us find the right solution for you
The system that never sleeps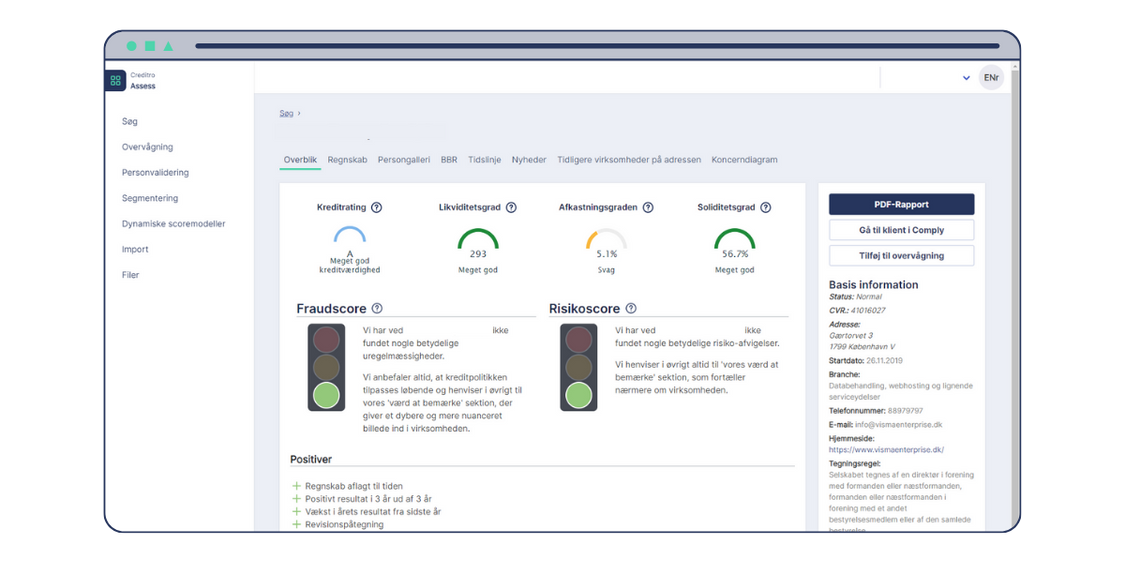 Comprehensive overview
Search for a company's CVR number, and get an overview of key figures as well as their master data, personal gallery, accounting overview, fraud score and risk score
PDF reports
You will be able to download a PDF report that collects all the information Creditro has found about the company.

The report is generated in real time.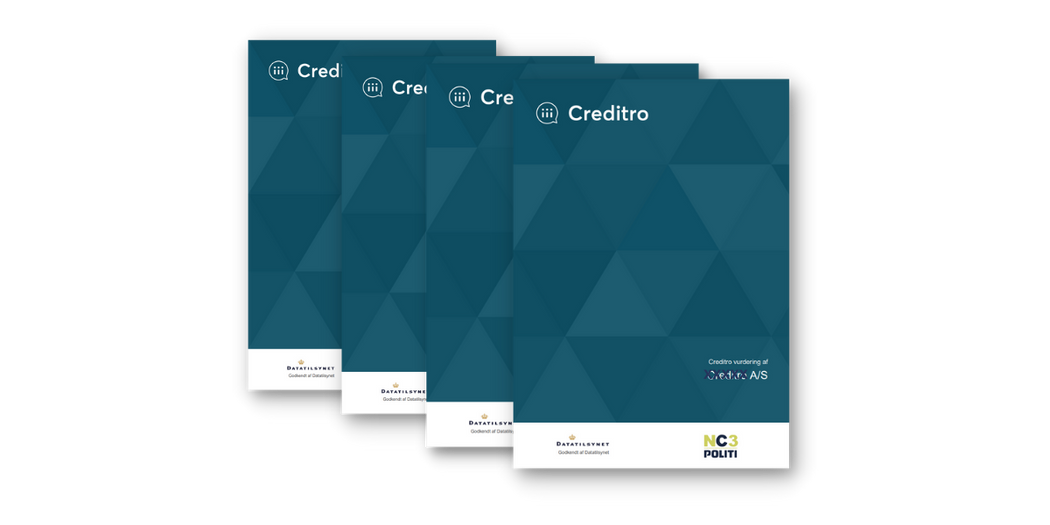 Surveillance
Option to create a notification list, where you can place the companies you want notifications about.

You choose which changes you want to be notified about and how often.
Person validation
Validate a CPR number of a private person and see any payment remarks.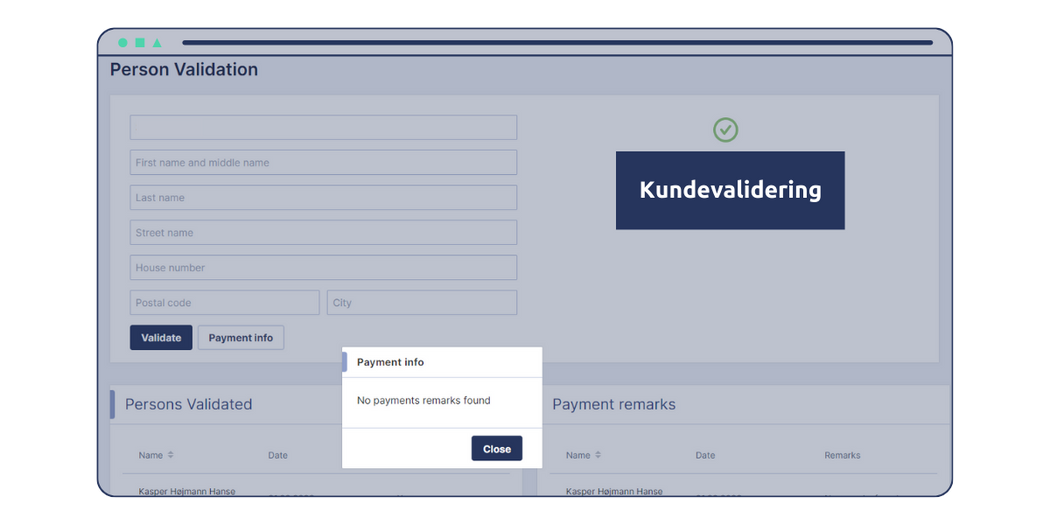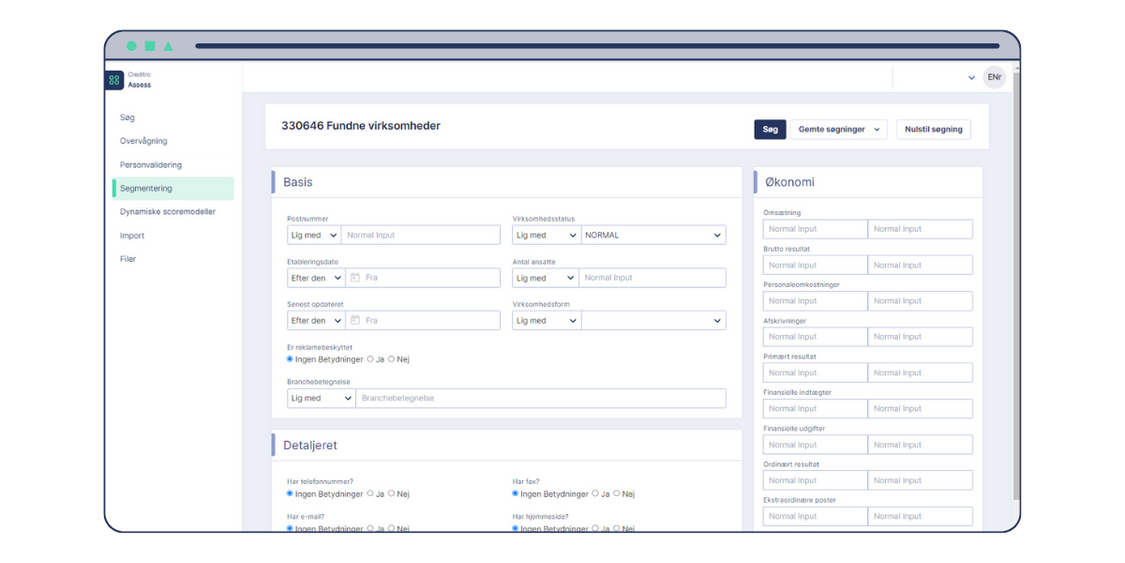 Segmentation
Option to search for specific companies in Denmark according to certain criteria.
Dynamic scoring models
Set up your own scoring model for monitoring companies.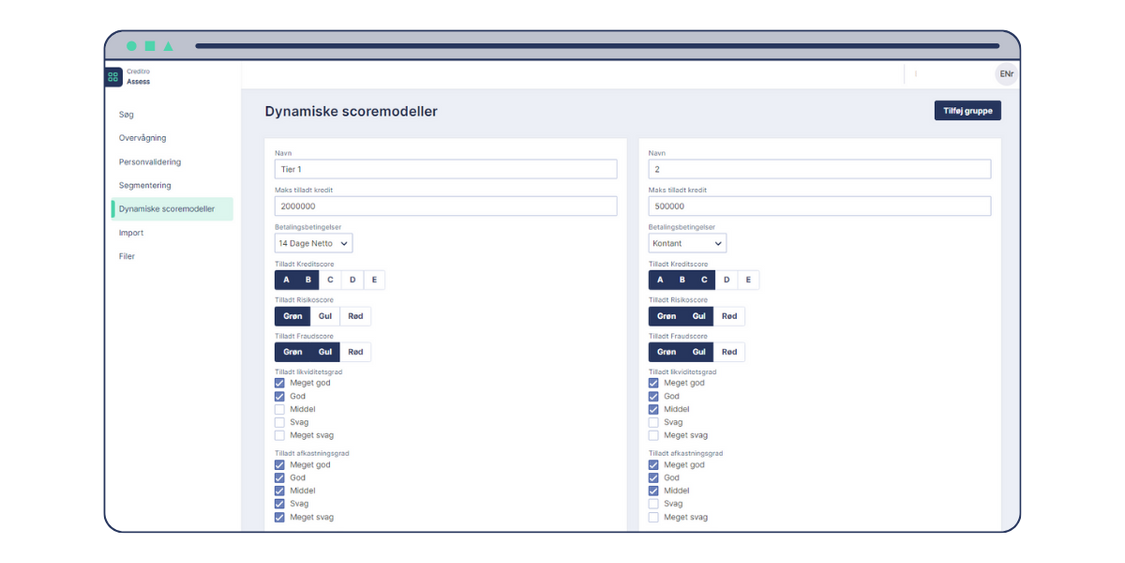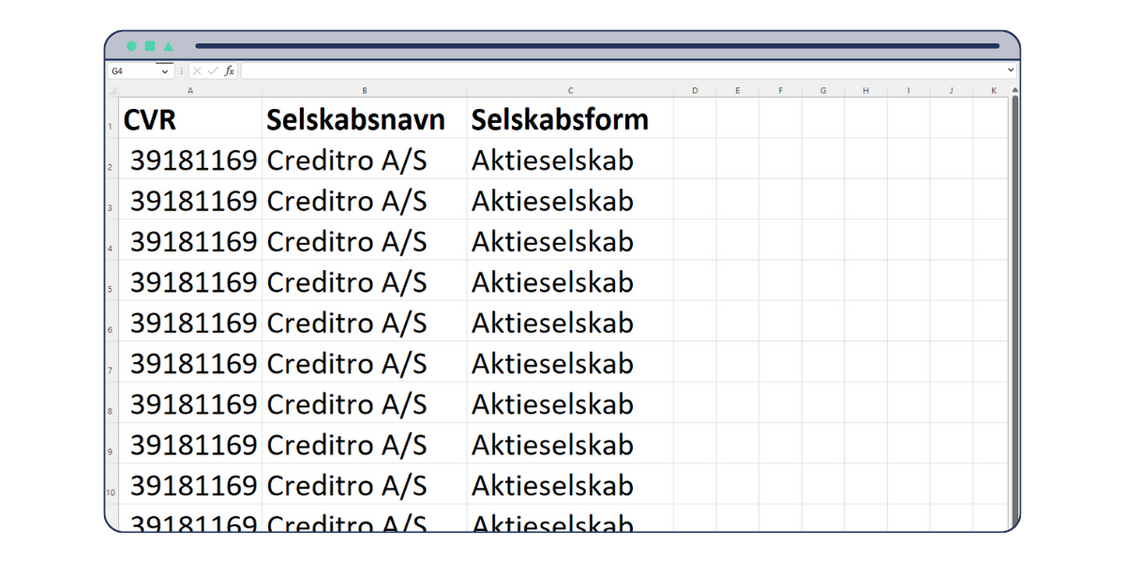 Import
The ability to import data enrichment report through a template.
Get insight to companies ownership with Assess
Get a precise and fast overview of who owns who in the company - and if any holding companies are involved.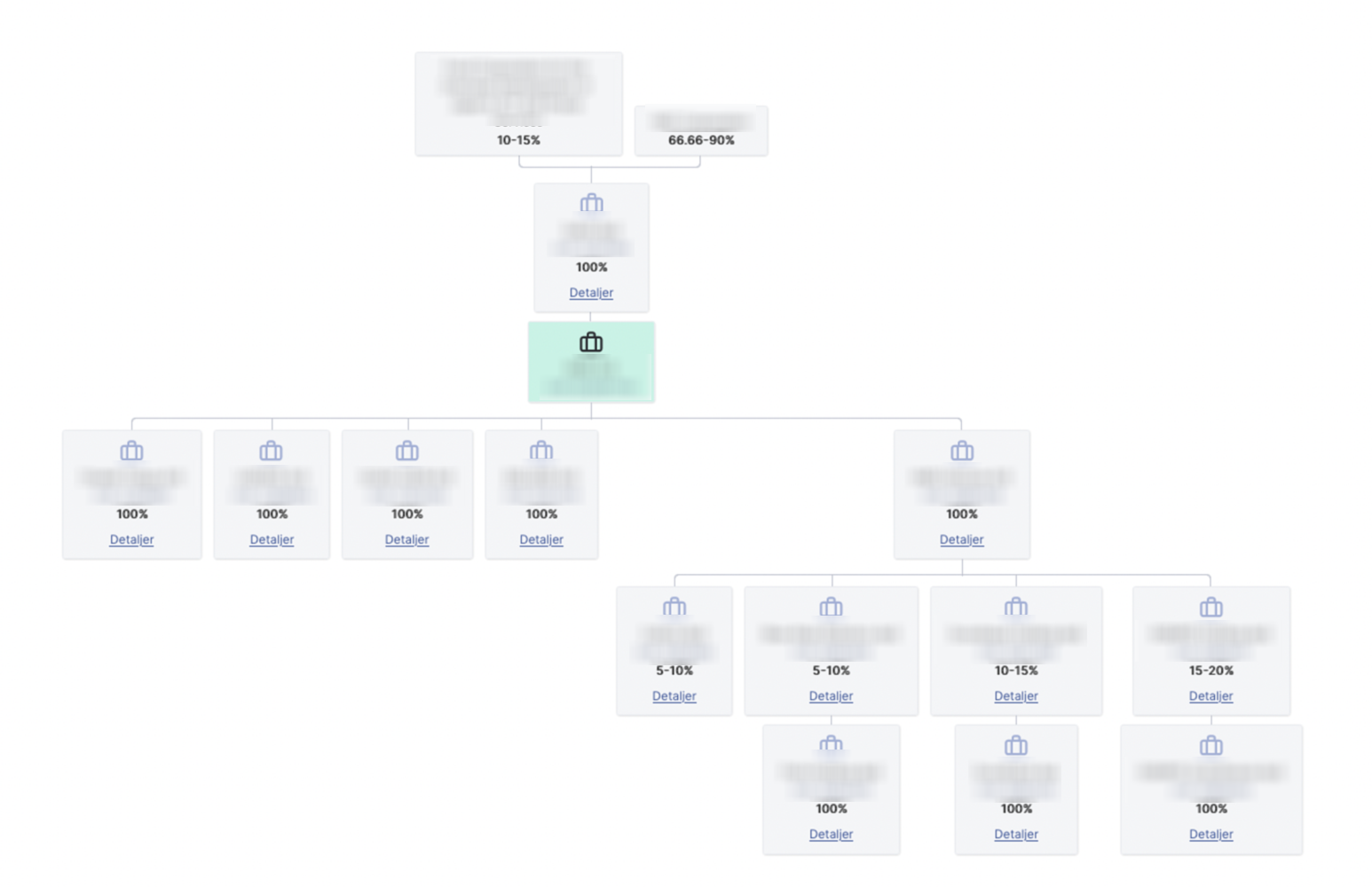 Kick scammers to the curb
- by the curbside
Creditro Assess
---
Automated credit assessments which frees up time and resources

One access point for information – covers all of Scandinavia

Daily notifications

Information in real-time - no delays

Predictive analyses, so you are always at the forefront of efforts against loss and fraud

Easy setup of own credit policies and internal score models

Get complete overview over the ownerships in your portfolio with our build in organization diagram

Support by phone, mail and chat
"It helps us to feel more secure. We are sure that we have the documentation required to comply with the rules in terms of AML documentation."
"It is significantly easier to onboard new customers. I have a checklist that I can follow. Much of the communication happens completely automatically,"
"We've improved a lot on our compliance, and we've also got some pretty cool credit reports on our customers for internal use, so that's an added bonus"
What is a credit score?
An assessment of a debtors creditworthiness, which can be a person, business, government agency, or other entity, is called a credit rating.
Credit ratings affect a person's/company/industry's capability to obtain credit, and the terms (interest rate, etc.) lenders may provide. It's crucial to the health of your credit.
What is a risk assessment?
Risk assessment aims to identify risks that could negatively impact a company's business operations. This process includes identifying real-time inherent risks in the industry and providing measures, procedures, and control so that the organization can reduce the effect of such risks.
With Creditro Assess, you get one assess point for information in real-time. These predictive analytics put you ahead of the fight against fraud and losses.
How can I detect fraud?
With prior warnings of bankruptcies, you can act ahead of time and minimize your losses. Our customers receive alerts every day in their inboxes or through their ERP/CRM systems.
Creditro Assess provides you with automatic credit assessments across countries. We perform risk calculations and warn you about bad payers, bankruptcy alerts, and fraud detection.

We have built an intelligent platform capable of:
Identify 9 out of 10 scam companies *
Warn against 65% of all bankruptcies at least 3 months before they happen **
* Based on 5,249 bankruptcies in Denmark in the years 2018-2019
** Based on 952 fraud-convicted companies