Job Openings
At Visma Creditro A/S, we always look for new cool talents to be part of our growth journey. We have postings below, but you are always welcome to send an application if your dream position is not among those posted.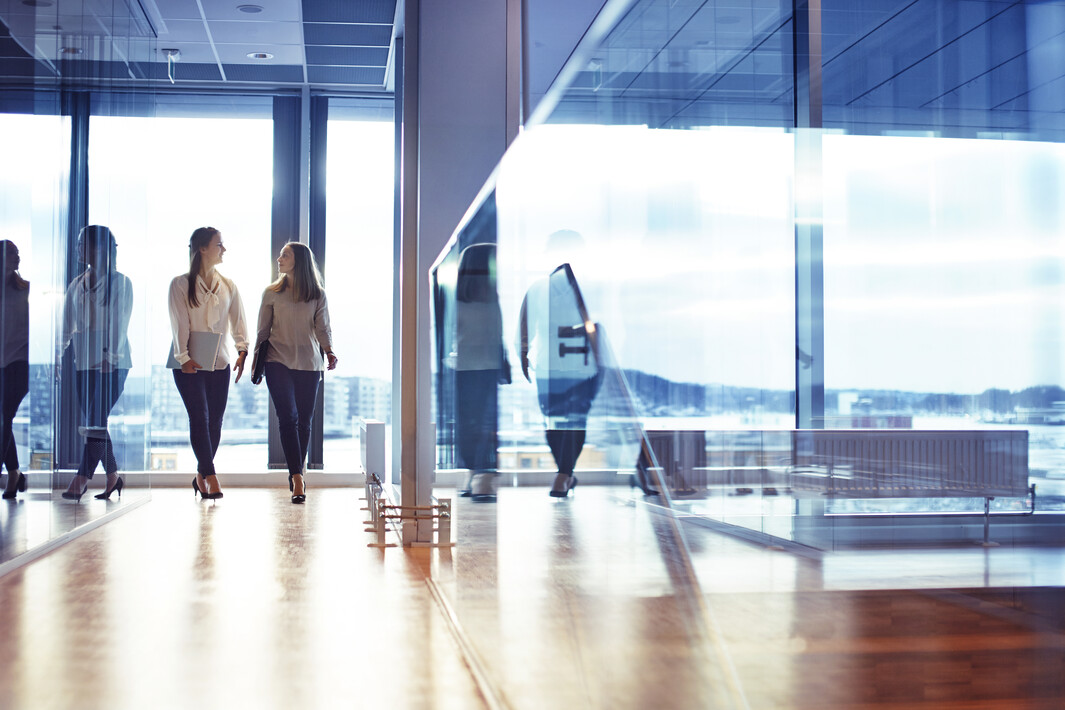 Do you want to be a part of our team?
Let's build something great, together
We are looking for an ambitious digital designer for our marketing team

We are looking for a digital designer for our office in Vallensbæk
Are you our new digital graphic wizard?
Are you a creative and passionate digital graphic designer who has tried your hand at developing and producing digital solutions and are you also passionate about HTML and CSS?

Then you are the one we are looking for!

As a digital designer at Visma Creditro, you will work with visual communication and content for web and digital platforms.

You will fit in with us if you are curious and have drive

You may have a few years' experience from a similar position, or have recently graduated from a relevant vocational education, bachelor's or master's degree.

It is not important that you have many years of experience from previous positions. The most important thing is your attitude - that you are curious, have drive and the courage to explore, challenge, ask questions, make decisions and leave your mark on the direction.

You don't need to have everyone answered in advance, as long as you don't let yourself be limited by it, have the will and desire to learn and improve day by day.

What are you looking forward to working on?

As a Digital Designer at Visma Creditro, you will have a key role and will own the digital identity at Creditro.com. You will be responsible for the preparation of new landing pages/universes etc., and you will also be responsible for the preparation and optimization of material for creditro.com, banners, newsletters, etc. Again: both large, lengthy tasks and small ad hoc tasks.
Can you fit one or more of the caps?
Can design graphic content that creates results and converts to both website, digital campaigns, e-mail, banners, video, etc.
Can take responsibility for creditro.com and own the graphic content
Can build and develop websites and landing pages
Has a keen eye for detail and loves conversions
Has experience in preparing and following design guidelines.
In addition, it is a plus if you can say yes to the following points
You are a true digital graphic Swiss army knife
You love the Adobe suite
You enjoy working with both small and large tasks.
You are structured and efficient
You have experience within HTML and are not afraid to edit CSS and HTML
You have knowledge of HubSpot CMS
You have an understanding of conversion optimization.

You will have full access to Adobe Creative cloud and Canva for teams. But there is also the possibility to work in other design tools, it could be Figma.
Done beats perfect is our mantra

You will be part of a small marketing team where we work closely together to create results in a fun everyday life. In addition, you will work closely with the rest of Visma Creditro, because with us we are united in creating results and success.

Even if you become part of a smaller team, you have a large hinterland behind you. We are part of the Visma family and you get ample opportunity to seek inspiration, sparring and input from like-minded people from other Visma companies. You become part of the best SaaS companies and employees within each of their niche markets.
Who are we and what is Visma Creditro for a company?

Visma Creditro is a fastest-growing SaaS scale-up with 25 employees, who every day fight a battle together with our customers from the financial sector to fight money laundering and fraud. Our platform makes it easy and simple for them to comply with the statutory procedures to which they are subject.

The practical - working hours, place and salary

You will have your daily routine at our office in Vallensbæk, where we have a good environment to unfold. There is a canteen, table tennis, coffee, soft drinks and exactly the equipment you need in your work.

The position is full-time with flexibility in working hours and place of work. If you the meeting at 7 or at 9 is not important, we like to be together, but all need to work from home so that everyday life is smooth.

You apply for the position via the link below and before 20 January. We hold ongoing interviews and hire as soon as we have found the right candidate.
You are welcome to contact Kasper Højmann Hansen, who is Head of Marketing, if you have any questions about the position. Kasper can be reached at khh@creditro.com

So come along, join us, it's you we're missing - we're looking forward to you becoming part of the team!
We are always open for the right candidates!
Unsolicited application?
If you can't find an open position, or if you feel qualified and ready to make a difference, then please do not hesitate to contact us.
We love hearing from the right people. Get us out of our comfort zone with your application!
We can't wait to hear about your excellent qualifications and how we match while reviewing our compatibilities.