Regulatory Compliance
We continously develop and upgrade our products in collaboration with official authorities, our customers, and our competent complianceboard.
We keep you compliant
Visma Creditro is the only supplier with multiple customers who has been under inspection and passed audits with no remarks. Together we define tomorrows compliance and make sure you as a customer is always compliant - as MA Ghazwan Cheikh Youssef, owner of CY Revision, who passed with flying colours.
You can learn more about our products here:
Read more about our Compliance-solution Creditro Comply.
Creditro Comply delivers automatic handling of KYC-processes and risk assessments based on intelligent data. Creditro is always up to date with the current legislation, so you can rest assured that your business remains compliant. Our solution can automate your processes and save you up to 95% of the time spent on KYC-related work. Our customers end up using less than 5 minutes per KYC case.

Read more about Creditro for accountants. Our platform can also give you preliminary risk assessments. In connection with your KYC check you can automatically have a credit assessment of your client and simultaneously screen against fraud.
Read more about Creditro for lawyers. As a lawyer, you must always be well equipped to detect fraud. With Creditro your ability to detect and screen for financial crime will grow more efficient. Our intelligent tools never sleep; they provide constant real-time, in-depth knowledge and an overview of your clients.
Read more about Creditro for financial industries. With our compliance platform you can save up to 75% of the manual workload associated with KYC-related tasks. In short, we put your clients through an automatic KYC-check and set up rules and variables to detect which clients can be automatically approved and which clients needs further investigation.
Don't just take our word - hear it from some of our customers from your industry
Døssing & Partnere

CORT Boligadvokater

Connla

Qred Erhvervslån
Jannick Hansen, Accountant at Døssing & Partnere
"Here at Døssing & Partnere we have chosen to use Creditro as a partner when being compliant with the Money Laundering Act, as their product meets the high criteria we have as advisers. We have had a great dialog where our suggestions for improvements have been heard, and some have been implemented in their solution. It was a great onboarding process where we had time to reflect on our choices before agreeing to thee contract and commitment. We look forward to a great partnership in the many years to come."

Ulrich Cort Hansen, Lawyer at CORT Boligadvokater
"Creditro ensured a quick and effective onboarding of the solution to my law firm in just a few days. They delivered a very satisfying customer service and support experience in the following period, for both me and my clients. In relation with an audit from the Advokatsamfundet, the Creditro solution was presented with great success and sufficient documentation of the KYC-processes, as well as the compliancy of storing and collecting sensitive personal information. I can recommend Creditro for law firms of all sizes."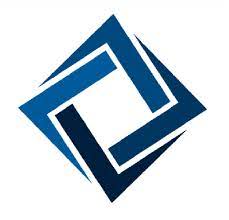 Brian Petersen, CEO and Founder, Connla
"Creditro makes my day easier as an administrator, and makes it easier to be structured and systematic. In a busy schedule it can be difficult to stay updated. Here you are forced, in a positive way, to take action and keep a compliant approach to the money laundering laws. Creditro has assisted in onboarding as well as any occuring issues.
Many clients give excellent positive feedback, and report that they feel at ease with the platform – particularly the very secure handling of perosnal documents and information on their own accounts, and some have already experienced that their clients already have profiles at Creditro, and can easily reissue information access.
Conlcusively I can only recommend Creditro as it makes ours and our clients daily work much easier and more secure."

Nanna Liebragt, Country Manager at Qred Erhvervslån
"It is important for us to have a credit assessment of our clients as early as possible. Creditros creditrating is very accurate and useful. The information from Creditro makes it easy to monitor and have an overview of a companys status. Additionally Creditro has vital integrations for Personal Assessments, BBR, Motorregistret and the Public Register. This helps us putting all in one platform.
They also have a very quick and professional customer service and support.
We can fully recommend Creditro A/S."